<![if !IE]> <![endif]>

Promethean GmbH
Am Lichtbogen 5
45141 Essen
Germany
+49 2018561333

+49 201 8561344

List of product entries
This exhibitor shows the following products and commodity groups:

Company & products
Company
Company profile

Unternehmensportrait
Promethean entwickelt Technologielösungen für das moderne Klassenzimmer. Zusammen mit über zwei Millionen Lehrkräften rund um den Globus verfolgt Promethean die Mission, durch die Zusammenarbeit mit Lehrkräften, Schulen und Schülerinnen und Schülern die Bildung zu verbessern und so dynamische und integrierte Lernumgebungen zu schaffen, die SchülerInnen zum Lernen motivieren. 
Die Leidenschaft für das interaktive, digitale Unterrichten treibt Promethean seit mehr als zwei Jahrzehnten an. Als langjähriger Innovator des EdTech-Marktes hat Promethean maßgeblich zur Entwicklung von Klassenzimmer-Technologie beigetragen, die Lehrende und Lernende gleichermaßen begeistert. Die Lösungen sind einfach zu bedienen, damit sich Lehrende voll und ganz auf das Unterrichten konzentrieren können. 
Lernen Sie die digitalen Tafeln von Promethean kennen.
Products
ActivPanel
Trademark
ActivBoard
---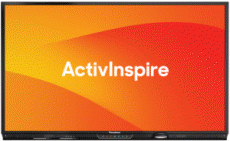 ActivInspire
---
ActivInspire
---
ActivPanel
---
ClassFlow
Veranstaltungen
Events
Date
Speaker

Promethean GmbH

Halle 06.1 Stand B050


07.06.2022 | 10:00 a.m.-10:20 a.m.

more

Mr. D. Lämmche


Promethean GmbH

Halle 06.1 Stand B050


07.06.2022 | 11:00 a.m.-11:20 a.m.

more

Mr. D. Lämmche


Promethean GmbH

Halle 06.1 Stand B050


07.06.2022 | 12:00 p.m.-12:20 p.m.

more

Mr. D. Lämmche


Promethean GmbH

Halle 06.1 Stand B050


07.06.2022 | 1:00 p.m.-1:20 p.m.

more

Mr. S. Mißfeld


Promethean GmbH

Halle 06.1 Stand B050


07.06.2022 | 2:00 p.m.-2:20 p.m.

more

Mr. D. Lämmche


Promethean GmbH

Halle 06.1 Stand B050


07.06.2022 | 3:00 p.m.-3:20 p.m.

more

Mr. D. Lämmche


Promethean GmbH

Halle 06.1 Stand B050


07.06.2022 | 4:00 p.m.-4:20 p.m.

more

Mr. D. Lämmche


Promethean GmbH

Halle 06.1 Stand B050


11.06.2022 | 1:00 p.m.-1:20 p.m.



Ms. M. Steger