<![if !IE]> <![endif]>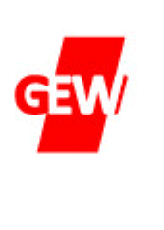 Gewerkschaft Erziehung und Wissenschaft
Reifenberger Str. 21
60489 Frankfurt
Germany
+49 69789730

+49 69 78973201

List of product entries
This exhibitor shows the following products and commodity groups:

Company & products
Company & products
Company & products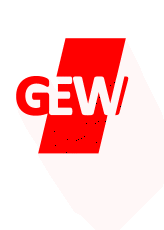 Unternehmensportrait
GEW-Mitglied werden lohnt sich! Gemeinsam sind wir stärker und setzen deine und unsere Interessen durch – im Beruf und in der Bildungspolitik. Die Gewerkschaft Erziehung und Wissenschaft ist ein starkes Team von über 280.000 Menschen, die in pädagogischen und wissenschaftlichen Berufen arbeiten: In Schulen, Kindertagesstätten, Hochschulen und anderen pädagogischen Einrichtungen.
Dafür steht die GEW: Die GEW vertritt Deine Interessen am Arbeitsplatz und in der Politik. Für gute Arbeitsbedingungen, vernünftige Arbeitszeiten, unbefristete Arbeitsverträge, faire Entgelte.
Leistungen im Überblick:


Gut beraten: Die GEW unterstützt dich bei Fragen rund um einen Beruf.


Rundum geschützt: Als GEW-Mitglied hast du Rechtsschutz und Rechtsberatung in beruflichen Belangen, eine Berufshaftpflichtversicherung – auch für deine dienstlichen Geräte und den Dienstschlüssel.


Kampfbereit: Damit auch Du für Deine Interessen streiten und streiken kannst, bist Du bei allen Arbeitskämpfen geschützt – rechtlich und finanziell.


Top geschult: Mit Seminaren, Workshops und Fortbildungen der GEW kommst du weiter.


Aktuell informiert: Von der GEW bekommst du regelmäßige Infos zu bildungspolitischen Themen – und die Möglichkeit, mitzureden.


Gemeinsam stark: In der GEW hast du eine Gemeinschaft, die dir den Rücken stärkt. Für Vielfalt, Bildungsgerechtigkeit und für dich.


www.gew.de
Trademark

Gewerkschaft Erziehung und Wissenschaft

Veranstaltungen
Events
Date
Speaker

Gewerkschaft Erziehung und Wissenschaft

Congress Centre North, Conference room D


09.06.2022 | 2:00 p.m.-2:45 p.m.



Mr. A. Novellino


Gewerkschaft Erziehung und Wissenschaft

Congress Centre North, Conference room D


09.06.2022 | 3:00 p.m.-3:45 p.m.



Mr. A. Novellino


Gewerkschaft Erziehung und Wissenschaft

Congress Centre North, Conference room A


10.06.2022 | 10:00 a.m.-10:45 a.m.



Mr. W. Auel