<![if !IE]> <![endif]>

Alex Fémbútor KFT
Magyar U. 21-23
2072 Zsámbek
Hungary

List of product entries

This exhibitor shows the following products and commodity groups:


Company & products
Company
Company profile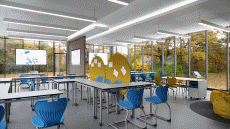 UnternehmensportraitFurniture manufacturing with over 30 years experience
Alex Furniture was established in 1991 and shortly became the market leader in Hungary for school furniture manufacturing.
Over the years, our product portfolio has expanded from producing school desks and chairs to offering nursery, horeca, office, changing room and street furniture, making Alex Furniture one of the biggest school furniture manufacturers in
Hungary.
We support furniture manufacturers, distributors, furniture fitting companies through complex services from offering
our product range to designing and producing customised furniture to suit each project's specifications and
requirements.
We grant long-term value by providing durable products at a competitive price.

We have been building long-term partnerships with our partners in the Netherlands, Germany, Belgium and Eastern Europe, enabling them to compete in their markets with the benefits of our modern manufacturing capabilities.
Our range of furniture is manufactured by using high-quality raw materials in line with modern market trends focusing
on customer needs from design and manufacturing to installation and aftercare.
Our machinery includes:
› Fiber laser & plasma cutting machines
› Brush deburring machine
› CNC bending machines
› Welding robots
› Stud welding
› Shot blasting
› Powder coating line
› Panel saw
› CNC machining centers
› Edgebanding machines
› CNC-Drilling & Dowel Inserting Machine
› Sanding & brushing machines
› Automatic Lacquer Spray Line
› Laser Fabric / Sponge Cutting Machine
› Industrial Sewing machines
We received our EN ISO 9001 certification in 2003, also integrating the requirements of the EN ISO 14001 and MSZ 28001 standard into our management system since 2015.
Our goal is to develop long-term cooperation with our partners in order to fulfil their customers' expectations.
Check our website and gather ideas and inspiration for your next project: https://alexbutor.hu/iskolabutor/en/
Products
FLEX school furniture