<![if !IE]> <![endif]>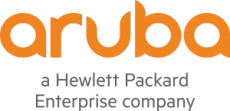 Aruba a Hewlett Packard Enterprise company
Herrenberger Str. 140
71034 Böblingen
Germany
List of product entries
This exhibitor shows the following products and commodity groups:

Company & products
Company
Company profile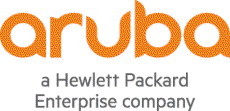 Unternehmensportrait
Aruba, a Hewlett Packard Enterprise company, ist ein führender Anbieter von Netzwerklösungen. Weltweit vertrauen Bildungseinrichtungen und Schulen auf die Expertise von Aruba, wenn es darum geht, Netzwerke an die Anforderungen von mobilen Endgeräten und Anwendungen fit zu machen. Die Netzwerklösungen von Aruba wachsen nicht nur mit dem Bedarf der Schüler und Lehrer, sondern sind zudem leistungsfähig, sicher und einfach zu verwalten. Mit Aruba den Anforderungen von heute und morgen gerecht werden, für nachhaltige Investition in die Zukunft!
• Aruba stellt die intelligente Basisinfrastruktur für die Interaktion der Schüler*innen & Lehrer*innen mit den digitalen Medien. Sicher & einfach
• Aruba ermöglicht den dynamischen Unterricht, ob vor Ort oder hybrid
• Aruba integriert neueste Standards und führende Technologie mit Sicherheit (Einbindung von MDM-Systemen, Firewalls, Lehrer*innen und Schüler*innen Datenbanken) und digitalen Lernplattformen.
Products
Aruba Central & Clearpass – Netzwerk- & Zugriffsmanagement einfach, leistungsstark & sicher