<![if !IE]> <![endif]>

BeraCom Beratung und Software- Entwicklung GmbH & Co. KG
Weidestr. 134
22083 Hamburg
Germany
List of product entries
This exhibitor shows the following products and commodity groups:

Company & products
Company & products
Company & products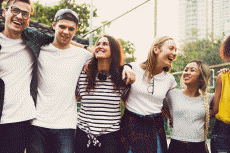 Unternehmensportrait
Software für Unternehmen, handgemacht in Hamburg – das ist unser Markenzeichen. Seit 1997 entwickelt BeraCom Software für die praktische Arbeit, unter Berücksichtigung von neuen und bewährten Managementansätzen.
Wir sind spezialisiert auf alltagstaugliche Lösungen in den Feldern Verbesserung und Innovation, Aus- und Weiterbildung sowie Automotive und Logistik. Damit Sie aus unseren Produkten das volle Leistungspotenzial schöpfen können, stehen wir Ihnen sowohl mit unserem Prozess-Know-how als auch mit unserer technischen Expertise beratend zur Seite.
Unsere gut 45 Mitarbeiterinnen und Mitarbeiter prägen mit ihrer Kompetenz und ihrem Teamgeist die Arbeit in unserem Unternehmen und sichern die hohe Qualität unserer Leistungen.
In dem Bereich Aus- und Weiterbildung bieten wir mit VPLAN eine Softwarelösung an, die Sie entlang der gesamten Prozesskette der betrieblichen Aus- und Weiterbildung begleitet. Mit den Bausteinen Bewerben – Planen – Informieren – Beurteilen werden sämtliche Anforderungen an eine professionelle und moderne Ausbildungsmanagementsoftware erfüllt.
"Die Projekteinführungsphase war wirklich hervorragend! Eine Software in einer so komplexen Struktur wie unserer so schnell und reibungslos einzuführen, ist außergewöhnlich." Pierre-Hugues Batteux – Projektmanager - Airbus Operations GmbH