<![if !IE]> <![endif]>

blnk GmbH
Heidelberger Str. 45
64625 Bensheim
Germany

List of product entries

This exhibitor shows the following products and commodity groups:


Company & products
Products
Aura Air - smart air purifier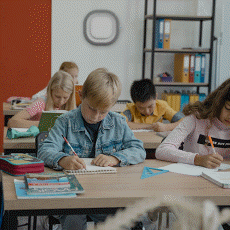 Aura Air is a smart air purifier that has been scientifically proven to eliminate 99.9% of viruses, bacteria, and VOCs, including SARS-CoV-2. This high filter performance is achieved by a unique filter combination. Especially in rooms where many people come together, such as classrooms, air pollution and viral load are increased. Therefore, it is recommended to filter the air with an Aura Air purifier.

A special feature of Aura Air devices is the monitoring of air quality in real time. Via a web-based dashboard, the indoor air quality at each location can be easily monitored and controlled. This also allows the central control of several devices in different classrooms, floors, buildings or even locations.

To meet all circumstances, Aura Air has different operating modes, which differ in intensity and can be adapted to the respective needs and individual wishes. There is also a quiet mode that does not disturb the daily routine. For larger rooms Aura Air air purifiers can be linked to one another, therefore achieving the desired performance level.

Aura Air is easy to mount on the wall or ceiling, so there is no risk of injury to students from overturning devices. Due to its pleasantly rounded and award-winning design, the air purifier combines wonderfully with the room and is hardly noticeable. With Aura Air, you make life safer for students and colleagues on many levels.