<![if !IE]> <![endif]>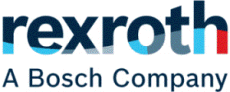 Bosch Rexroth AG
Unterdürrbacher Str. 10
97080 Würzburg
Germany
+49 9352181920

+49 9352 1823972

List of product entries
This exhibitor shows the following products and commodity groups:

Company & products
Company
Company profile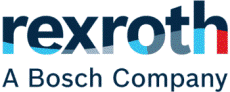 UnternehmensportraitImmer einen Schritt voraus mit der Bosch Rexroth Academy
Fachkenntnisse und Kompetenz schaffen einen entscheidenden Vorteil im weltweiten Wettbewerb. Mit über 225 Jahren Erfahrung als globales Industrieunternehmen und führender Spezialist in der Antriebs- und Steuerungstechnik verfügt Bosch Rexroth über umfangreiche Produkt-, Technologie- und Prozesserfahrung. Die Bosch Rexroth Academy bietet dafür ein praxisorientiertes Portfolio an Wissensprodukten im Bereich der Hydraulik, Automatisierung und Pneumatik. Maßstäbe setzt die Academy insbesondere in der didaktischen Aufbereitung von spezialisiertem und integriertem Know-how. Die Trainingssysteme und Trainings von Bosch Rexroth sind exakt auf die geforderten Qualifikationsstufen der Industrie- und Bildungseinrichtungen abgestimmt.
Wir sind der Bildungspartner für die anspruchsvolle technische Bildung auf dem spannenden Weg der digitalen Transformation.
_______________________
Always a step ahead with Bosch Rexroth Academy
Expert knowledge and qualification create a decisive advantage in global competitiveness. Over 225 years of experience as a global industrial company and leading specialist in Drive and Control Technology has made us unique experts in developing innovate products and technologies, while maximizing the process efficiency. Bosch Rexroth Academy Rexroth offers a practice-oriented portfolio of didactic solutions in the fields of Hydraulics, Automation and Pneumatics, setting benchmarks in the preparation of specialized and integrated know-how. Trainings and training systems from Bosch Rexroth are precisely tailored to the qualification levels required by the industry, as well as educational institutions.
We are the education partner for high-end technical education on the exciting path of digital transformation.
Products
XITE Automax 102 - The first steps towards digitalization