<![if !IE]> <![endif]>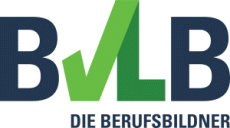 BvLB Bundesverband der Lehrkräfte für Berufsbildung e.V.
Friedrichstr. 169
10117 Berlin
Germany
List of product entries
This exhibitor shows the following products and commodity groups:

Company & products
Company
Company profile

Unternehmensportrait
Aufgaben des BvLB    Die Berufsbildner
Als die Experten für berufliche Bildung sind sowohl der BvLB als auch die Landesverbände für die Bildungspolitik bedeutende Akteure und das bundesweit. Der BvLB vertritt und bündelt die Interessen der an den beruflichen Schulen tätigen Lehrkräfte.
Der BvLB ist der mitgliederstärkste Lehrerinnen-und Lehrerverband innerhalb der beruflichen Bildung. Er ist Mitglied im Dachverband des dbb.

Arbeitsbereiche
Schul- und Bildungspolitik
Dieser Aufgabenbereich wird zurzeit durch folgende Handlungsfelder charakterisiert:
- Berufsorientierung
- Übergang von der Allgemeinbildung in die Berufsbildung
- Weiterentwicklung der Berufsausbildung und der beruflichen Bildung z.B. im Bereich der Digitalisierung
- Weiterbildung
- neue und neugeordnete Ausbildungsberufe
- Demografie und Regionalisierung
- Qualitätssicherung der beruflichen Bildung
- Entwicklung eines Konzepts einer höheren Berufsbildung
- Internationalisierung der beruflichen Bildung und Nachhaltigkeit
- kontinuierliche fachlich-inhaltliche und methodisch-didaktische Weiterentwicklung der beruflichen Bildung

Lehrerbildung
Für das Gelingen beruflicher Bildung ist die Lehrerbildung eine zentrale Steuerungsgröße. Die zentrale Herausforderung für die Lehrerbildung wird in den kommenden Jahren die hinreichende Versorgung der beruflichen Schulen mit möglichst grundständig gut qualifizierten Lehrkräften sein. Bei dieser Aufgabe sind alle Phasen der Lehrerbildung angesprochen.

Dienst- und Tarifrecht
Für einen BvLB, der auch die gewerkschaftliche Vertretung der in ihm vertretenen Lehrkräfte übernimmt, hat der Bereich des Dienst- und Tarifrechts eine hohe Bedeutung. Grundpositionen des BvLB werden durch den dbb beamtenbund und tarifunion vertreten. Spezifische Statusfragen der Lehrkräfte für Berufsbildung werden besonders durch den BvLB bearbeitet.



Products
BvLB Bildung und Beruf
BvLB Newsletter Spezial
Beratung im BvLB
Trademark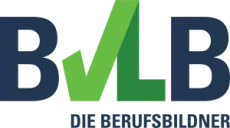 BvLB Bundesverband der Lehrkräfte
---
BvLB Bundesverband der Lehrkräfte für berufliche Bildung