<![if !IE]> <![endif]>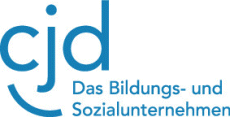 CJD (Christliches Jugenddorfwerk Deutschlands gemeinnütziger e. V.
Teckstr. 23
73061 Ebersbach
Germany
List of product entries
This exhibitor shows the following products and commodity groups:

Company & products
Company
Company profile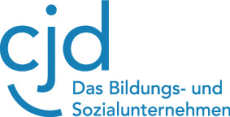 Unternehmensportrait
Das CJD ist eines der größten Bildungs- und Sozialunternehmen in Deutschland. Seine mehr als 10.500 Mitarbeitenden fördern und begleiten Kinder, Jugendliche und Erwachsene an über 350 Standorten in Kitas, Schulen, Berufsbildungswerken und Lehrbetrieben, in Kliniken, Reha-Einrichtungen, Wohngruppen und Werkstätten. Der seit der Gründung des Werkes 1947 geprägte Leitgedanke "Keiner darf verloren gehen!" bedeutet heute für das CJD, dass jeder Mensch das Recht hat, Teil der Gesellschaft zu sein. Das CJD unterstützt Menschen auf diesem Weg. Es befähigt Menschen, ihre Persönlichkeit zu entfalten und ein selbstständiges Leben zu führen durch bedürfnisorientierte und vernetzte Angebote.
Products
The CJD Christophorusschulen – that is what makes us special
Trademark
CJD (Christliches Jugenddorfwerk Deutschlands gemeinnütziger e. V.)
Veranstaltungen
Events
Date
Speaker

Christliches Jugenddorfwerk Deutschlands gemeinnütziger e. V. (CJD)

08.06.2022 | 11:00 a.m.-11:45 a.m.

more