<![if !IE]> <![endif]>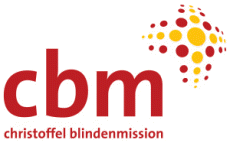 CBM Christoffel-Blindenmission Christian Blind Mission e.V.
Stubenwald-Allee 5
64625 Bensheim
Germany
List of product entries
This exhibitor shows the following products and commodity groups:

Company & products
Company
Company profile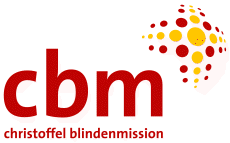 Unternehmensportrait
Die Christoffel-Blindenmission (CBM) ist eine internationale Entwicklungsorganisation für Menschen mit Behinderungen. Ziel der CBM ist es, den Kreislauf aus Armut und Behinderung in den sogenannten Entwicklungsländern zu durchbrechen und für Menschen mit Behinderungen bessere Lebensqualität und Chancengleichheit zu schaffen. In Deutschland verfolgt die CBM zwei wichtige Vorhaben: Sie wirbt Spenden für die einzelnen Projekte ein und leistet Aufklärungsarbeit, u. a. in Form von Bildungsarbeit an Schulen.

Die Bildungsarbeit der CBM will Lehrkräfte sowie Schülerinnen und Schüler über die weltweite Situation von Menschen mit Behinderungen aufklären und sie für deren Belange sensibilisieren. Die CBM verbindet dabei den Lebensraum Schule in Deutschland mit globalen Themen und ermöglicht damit einen Blick über den Tellerrand hinaus.
Products
"Sichtweisen" - Short stories about inklusive learning
Trademark
CBM Christoffel-Blindenmission