<![if !IE]> <![endif]>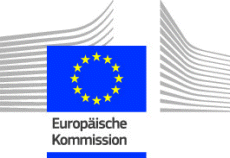 Europäische Kommission in Deutschland
Bertha-von-Suttner-Platz 2-4
53111 Bonn
Germany
Die Vertretung der Europäischen Kommission stellt kostenlose Lernmaterialien zur Verfügung.
List of product entries
This exhibitor shows the following products and commodity groups:

Company & products
Company & products
Company & products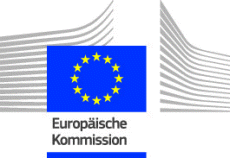 Unternehmensportrait
Die Europäische Kommission stellt eine Vielzahl von Ressourcen bereit, damit junge Menschen die Europäische Union kennenlernen können.
Wer Fragen zur EU hat, muss diese nicht in Brüssel stellen, auch in Deutschland gibt es eine Vertretung der Europäischen Kommission mit Büros in Berlin, Bonn und München.
Das Bonner Büro stellt deutschlandweit kostenlose Lernmaterialien wie Broschüren, Poster, Europakarten zur EU, gerne in Klassensätzen für den Schulunterricht, zur Verfügung. Eine Auswahl können Sie kostenlos am Stand mitnehmen oder beim Europapunkt der Regionalvertretung der Europäischen Kommission in Bonn online https://t1p.de/eupubl oder telefonisch unter 0228 / 5300957 bestellen. Alle Lernmaterialien inkl. Versand sind für Sie kostenlos.
Das Programm Erasmus+ hat schon Millionen Europäerinnen und Europäern neue Chancen eröffnet. Es steht Lernenden und Lehrkräften in allen öffentlichen und privaten Einrichtungen offen, die in der allgemeinen und beruflichen Ausbildung oder im Jugend- und im Sportbereich tätig sind. Am Stand informieren wir zu den Fördermöglichkeiten aus dem Erasmus+ Programm für Kitas und Schulen.
Kommen Sie vorbei, stöbern Sie und reden Sie mit uns.
Der Europapunkt in Bonn beantwortet ganzjährig auch individuelle Fragen und empfängt Besuchergruppen aus Nordrhein-Westfalen, Hessen, Rheinland-Pfalz und dem Saarland, dem Zuständigkeitsbereich der Regionalvertretung in Bonn. Die Mitarbeitenden bereiten Ihr gewähltes Thema passend vor, zum Beispiel als Vortrag, als interaktiven Workshop oder als Simulation, gerne auch als Onlineveranstaltung.
Trademark

Europäische Kommission in Deutschland