<![if !IE]> <![endif]>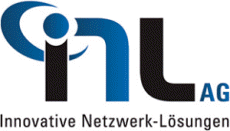 INL Innovative Netzwerk-Lösungen AG
Heidweg 26
74523 Schwäbisch Hall
Germany
+49 791407250

+49 791 4072518

List of product entries
This exhibitor shows the following products and commodity groups:

Brands:

Schulnetzpaket
Schulnetzverwalter snv®
snv®webServices
Timago®
Company & products
Company
Company profile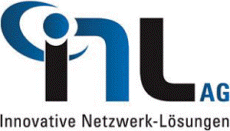 Unternehmensportrait
Die INL AG ist ein Systemhaus und Softwarehersteller und steht für innovative Netzwerk- und Unterrichtsnetzwerklösungen in ihrer ganzen Komplexität.

Seit mehr als 30 Jahren entwickelt die INL AG Software für Bildungseinrichtungen und ist ein zuverlässiger Partner für Schulen und Schulträger.

Bei der Softwareentwicklung wird besonders viel Wert auf eine enge Zusammenarbeit mit den Pädagogen und Administratoren verschiedenster Schularten gelegt.

Das Schulnetzpaket ist die standardisierte und ganzheitliche Software-Komplettlösung, welche den sicheren und einfachen Unterricht im pädagogischen Netzwerk ermöglicht.

Mit unseren Softwarelösungen werden neue Zugänge zur digitalen Bildung mit sicherem WLAN in der Schule und der Integration von schülereigenen bzw. schuleigenen Tablets oder Notebooks geschaffen.

Kompetente Beratung und Planung, professionelle Realisierung und Support werden von unseren Mitarbeitern, welche durch ständiges Training weitergebildet werden, garantiert.
Products
Schulnetzpaket
snv®webServices
Timago®