<![if !IE]> <![endif]>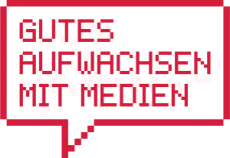 Gutes Aufwachsen mit Medien – Stiftung Digitale Chancen
Chausseestr. 15
10115 Berlin
Germany
+49 3043727730

+49 30 437277 39

List of product entries
This exhibitor shows the following products and commodity groups:

Company & products
Company
Company profile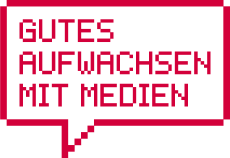 Unternehmensportrait
Gefördert vom Bundesministerium für Familie, Senioren, Frauen und Jugend (BMFSFJ) ist die Initiative "Gutes Aufwachsen mit Medien" ein bundesweiter Zusammenschluss verschiedener Projekte. Die Initiative schafft Rahmenbedingungen für ein "Gutes Aufwachsen mit Medien" und bietet pädagogischen Fachkräften, Ehrenamtlichen und Eltern, die in ihrem Alltag Kinder und Jugendliche bei ihrem Medienerleben begleiten, Orientierung im digitalen Zeitalter.

Die Angebote der Initiative stärken Medienkompetenz auf vielfältige Weise: Einige Projekte fokussieren sich auf die Qualifikation von Fachkräften und unterstützen diese in der praktischen Medienarbeit vor Ort oder beraten Familien zu Themen der Medienerziehung und Medienbildung. Andere forschen praxisorientiert, um den bestehenden Kenntnisstand zu erweitern. Auch eine digitale Landschaft mit guten und sicheren Kindermedien ist Teil der Initiative. Selbst mit Medien aktiv und kreativ werden können Kinder und Jugendliche bei Wettbewerben und in Jugendredaktionen.
Products
Growing Up with Media
Trademark
Gutes Aufwachsen mit Medien
Veranstaltungen
Events
Date
Speaker

Initiative "Gutes Aufwachsen mit Medien"

Congress Centre North, Conference room B


10.06.2022 | 11:00 a.m.-12:30 p.m.



Ms. J. Croll
more

Initiative "Gutes Aufwachsen mit Medien"

Congress Centre North, Conference room A


09.06.2022 | 3:00 p.m.-4:30 p.m.



Ms. C. Jonas
more

Initiative "Gutes Aufwachsen mit Medien"

Congress Centre North, Conference room D


09.06.2022 | 12:00 p.m.-12:45 p.m.



Ms. A. Beyersdörfer
more

Initiative "Gutes Aufwachsen mit Medien"

Congress Centre North, Conference room A


10.06.2022 | 2:30 p.m.-4:00 p.m.



Ms. D. Martens
more