<![if !IE]> <![endif]>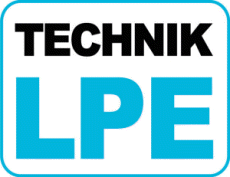 Technik-LPE GmbH
Friedrichsdorfer Landstr. 64
69412 Eberbach
Germany
List of product entries
This exhibitor shows the following products and commodity groups:

Company & products
Company
Company profile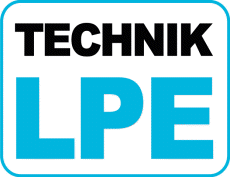 UnternehmensportraitMI(N)T Bildung am Start.
Die
Technik-LPE GmbH
entwickelt und vertreibt innovative Lehr- und Lernmittel für den naturwissenschaftlich-technischen Unterricht aller Bildungseinrichtungen.
Mit modernsten Unterrichtsmedien wie den humanoiden Robotern
NAO & Pepper
, den
Lehr- und Unterrichtsmaterialien von Makeblock
,
LEGO Education, Edison, Robo Wunderkind, matatalab, fischertechnik education, Drohnen, der Messtechnik von Vernier
und dem
UMT-Bausystem
erzeugen wir anregende Lernatmosphären mit immer neuen Herausforderungen und viel Praxisbezug - stets kompatibel mit den aktuellen Lehrplänen.
Innovative Lernmodule zu Themen wie Robotik, Mechanik oder erneuerbaren Energien sowie die individuelle didaktische Beratung und Lehrerfortbildungen zum nachhaltigen Einsatz der Systeme im Unterricht haben für uns eine besondere Bedeutung.
Unser Anspruch ist ein leichter MINT-Zugang für alle. Deshalb unterstützen wir bewährte Initiativen wie den "Girls` Day" und den "Tag der Technik", starten neue Initiativen, organisieren Wettbewerbe, veranstalten Workshops auf Messen und Veranstaltungen und arbeiten eng mit Museen, Verbänden, Stiftungen, Eltern- und Fördervereinen zusammen.
NAO & Pepper - die humanoiden Roboter · Makeblock · LEGO Education · Edison · matatalab · Robo Wunderkind · BeeBot · Telepräsenzroboter · Kollaborative Roboter · 3D-Druck · UMT – Erfinden, Konstruieren und Fertigen mit System · Modernste Messtechnik von Vernier · Steuerungs- und Regeltechnik mit Industriemodulen oder Arduino-basiert · Konstruktionsbaukästen von fischertechnik education · DJI Drohnen · Werktechnische Unterrichtsmaterialien
Products
NAO & Pepper - Humanoid robots for education and research
Trademark
Craftbot
---
Double & Temi - die Telepräsenzroboter
---
Edison
---
fischertechnik
---
Makeblock Education
---
Makerspace
---
NAO & Pepper - Humanoide Roboter für die Bildung
---
Robo Wunderkind
---
Sawyer, der revolutionäre kollaborative Roboter
---
Ultimaker
---
UMT - Erfinden, Konstruieren & Fertigen mit System
---
Vernier