<![if !IE]> <![endif]>

List of product entries

This exhibitor shows the following products and commodity groups:


Company & products
Products
YOLI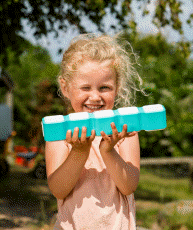 Playful learning
YOLI offers a unique, new approach to learning with a fun, interactive board game for kids aged 3-6. The games help children to get a better start on school life by embracing a tactile learning approach where children can feel, move, share and play with the tiles. By combining an intelligent board with actual game tiles, the game creates the perfect learning environment with fun response from the electronic board without adding screen time to children's play time.

The games are designed in collaboration with preschool and early years teachers and covers learning themes such as personal and social development, language, nature, math, culture and movement. All the games are designed to inspire and motivate children to try out different options and to use their imagination. The game also has a great social dimension where children sit around the table and together put pieces on the board just like in classic board games.


It's simple to use
To play YOLI you need a YOLI-board and one of our many game sets.

A single button turns on the YOLI board, which serves as the game board every time you play. All game sets consist of thirty tiles, which the players must place on the board - in a specific category, in a specific order or in some completely different way. When the children place tiles on the board, the board reacts with sounds or vibrations, or simply throws tiles off. Most games are played as a group of children with an adult.